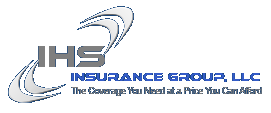 Welcome!
Above all we seek to honor God by providing honest, ethical and compassionate counsel for our customers by treating our customers as we would want to be treated.  We strive to provide the highest level of customer service in a world where all too often that courtesy is so rare.
It is our mission to offer insurance plans that provide you the benefits you need at a price that fits your budget. That means we take the time to thoroughly understand your individual circumstances and needs, so that we can shop the market for you and find the right coverage with the right carrier. Your satisfaction is our number one priority and we truly want to earn your business for life!
We are conveniently located 30 minutes north of downtown Houston, TX.  However, we are not only licensed in Texas but in several other states including: Arizona, Arkansas, Colorado, Florida, Louisiana, Michigan, New Jersey, New Mexico, North Carolina, South Carolina, Tennessee, Utah,Virginia and West Virginia.
Read More...
Why Choose Us?
For over 10 years now, IHS Insurance Group has won and retained thousands of satisfied customers by carefully recommending and proactively monitoring coverage each year to ensure optimal coverage at affordable prices. We strive to thoroughly inform and educate our customers in order to ensure their satisfaction and awareness. We genuinely want our customers to sleep easy at night knowing they are covered well should something happen.
With so many insurance options, it can be time consuming and stressful to find the one insurance plan that meets your requirements. Instead, let us do the work for you!
Our highly trained agents have the tools and resources necessary to quickly help you find a comprehensive yet affordable insurance plan. Not only do we shop for you the first time, we will proactively contact you at the time your policy renews or your rates change and offer to take a look at other options for you.
Our administrative staff and highly trained licensed agents are always ready to assist you with any coverage questions you might encounter. Our mission is to provide you with the highest level of customer service.
Give us a call today and see why thousands of other Americans count on I H S Insurance Group every day.
How We Can Save You Money
You will find it easier than ever to get comprehensive and reasonable rates on affordable insurance plans from IHS Insurance Group. In just a few minutes, our highly skilled agents can access quotes from dozens of highly competitive carriers.  Most importantly, our service is free of charge to you, so call today for your no obligation quote. IHS Insurance Group agents have the tools and resources to help you find a comprehensive yet affordable insurance plan that suits you, whether you are in the market for Health insurance, Auto, Home, Life, Medicare Supplement Insurance, or commercial insurance for your business. Join the ranks who have found the right insurance plan through IHS Insurance Group by filling out our contact form or calling (281) 255-4444 to speak directly with a licensed insurance agent. Read More...
Request More Information
You may have unanswered questions or just want to talk to someone about your insurance needs. We are here to help you find plans that are best for you.
We work with the major providers of Texas health insurance. And, with the demand in individual polices increasing, insurers are becoming more and more competitive offering more plans to fit just about every circumstance. This means you get the plan you need, at an incredibly affordable rate.
For more information, click the link below or call 866-341-8542.
More Information...
HEALTHCARE REFORM
Find out what you need to know about the Federal Insurance Marketplace for Texas.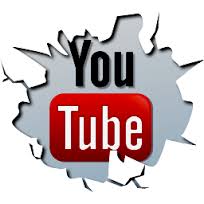 Learning Workshops