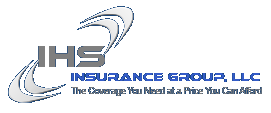 Welcome!
It is our mission to honor God by providing honest, ethical and compassionate service to our customers by treating them as we would want to be treated!
At IHS Insurance Group we strive to provide you with the coverage you need at a price you can afford! We take the time to thoroughly understand your individual circumstances and needs, so that we can shop the market and find you the right coverage with the right carrier.
Customer Satisfaction is our #1 Priority!
We are conveniently located 30 minutes north of downtown Houston, TX.  However, we are not only licensed in Texas but in several other states including: Arizona, Arkansas, Colorado, Florida, Louisiana, Michigan, New Jersey, New Mexico, North Carolina, South Carolina, Tennessee, Utah,Virginia and West Virginia.
Read More...
Why Choose Us?
For over 10 years now, IHS Insurance Group has come to serve thousands of satisfied customers by carefully recommending and monitoring coverage each year to ensure optimal coverage at affordable prices.

At IHS Insurance Group our service doesn't end once you purchase a policy.  That is when our commitment to provide you with the highest level of customer service begins!
OUR LICENSED AGENTS . . .
HAVE THE KNOWLEDGE AND RESOURCES NECESSARY TO HELP YOU FIND A COMPREHENSIVE YET AFFORDABLE INSURANCE PLAN. OUR LICENSED AGENTS NOT ONLY SHOP FOR YOU THE FIRST TIME, BUT ARE AVAILABLE TO SHOP THE MARKET FOR YOU ANNUALLY TO EXPLORE POTENTIAL SAVINGS OPPORTUNITIES!
OUR ADMINISTRATIVE STAFF . . .
IS ALWAYS READY TO ASSIST YOU WITH ANY  QUESTIONS OR ISSUES YOU MIGHT ENCOUNTER.  NO NEED TO SIT ON HOLD WITH YOUR CARRIER FOR 30 MINUTES JUST TO BE TRANSFERRED FOUR TIMES.  WE WILL DO THE LEG WORK FOR YOU TO SOLVE ANY PROBLEMS THAT MAY POP-UP QUICKLY AND EFFICIENTLY!
Give us a call today and see why thousands of Americans trust I H S Insurance Group for their insurance needs!
Request More Information
You may have unanswered questions or just want to talk to someone about your insurance needs. We are here to help you find plans that are best for you.
We work with the major providers of Texas health insurance. And, with the demand in individual polices increasing, insurers are becoming more and more competitive offering more plans to fit just about every circumstance. This means you get the plan you need, at an incredibly affordable rate.
For more information, click the link below or call 866-341-8542 & 281-255-4444
HEALTHCARE REFORM
Find out what you need to know about the Federal Insurance Marketplace for Texas.
Recent Blog Posts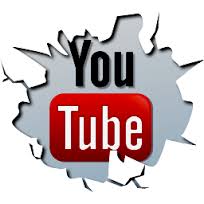 Learning Workshops