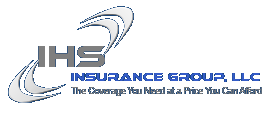 Welcome!
Our mission is to honor God by providing honest, ethical and compassionate service to our customers by treating them as we would want to be treated!
---

At IHS Insurance Group we strive to provide you with the coverage you need at a price you can afford!
---
Licensed, friendly agents are available to shop multiple carriers to save you money on  Medicare products, Individual & Group Health Insurance, Home & Auto Coverage, Commercial Insurance and more!
---
Conveniently located 30 minutes north of downtown Houston, TX. 
Licensed and serving customers in:
Arizona, Arkansas, Colorado, Florida, Louisiana, Michigan, New Jersey, New Mexico, Oklahoma, North Carolina, South Carolina, Tennessee, Texas, Utah,Virginia and West Virginia.
---
Call today and see why thousands of Americans trust I H S Insurance Group for their insurance needs!
Request More Information
You may have unanswered questions or just want to talk to someone about your insurance needs. We are here to help you find plans that are best for you.
We work with the major providers of Texas health insurance. And, with the demand in individual polices increasing, insurers are becoming more and more competitive offering more plans to fit just about every circumstance. This means you get the plan you need, at an incredibly affordable rate.
For more information, click the link below or call 866-341-8542 & 281-255-4444